On Tuesday 26th September and Thursday 5th October 2023, Class 5 and 6 embarked upon magical and memorable trips to St Michael's Mount as part of their Autumn Term topic, 'Who's the King of the Castle?'
Class 6 were originally due to visit the mount on Wednesday 27th September, but with a severe weather warning, a 'Black Flag' day was announced and the island was closed to all visitors; this was a first-hand lesson in the challenges that face a tidal island. However, we were lucky enough to reschedule for the following week, when the weather was better and the seas much calmer!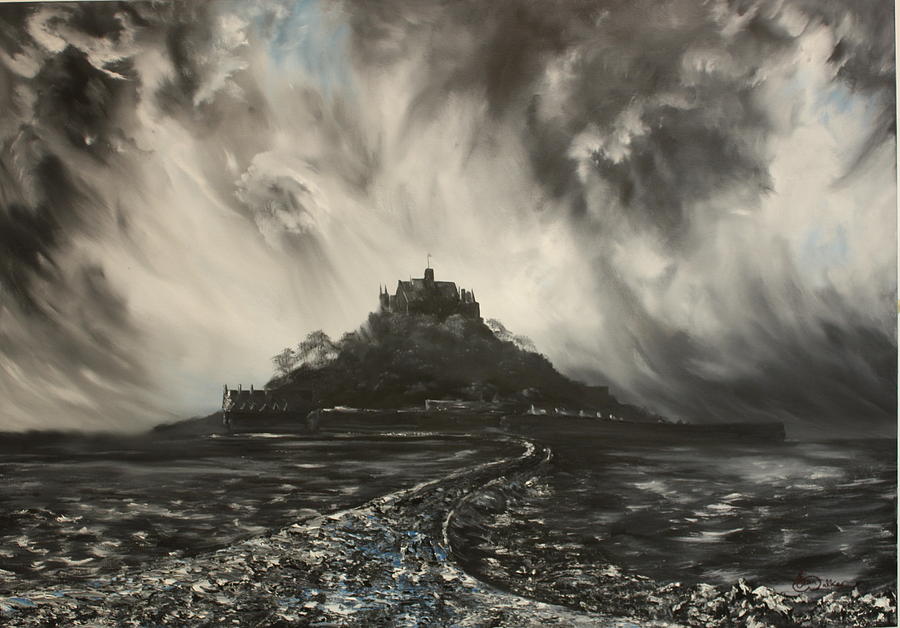 Pupils enjoyed a short walk through the historic village of Marazion before taking the 5-minute boat ride across the water to the island.
We were greeted at the harbour by Kerry Rice, the Education Officer for St Aubyn Estate, who led us on a magical journey through time as we explored the historic beauty of St Michael's Mount.
On the short but steep hike up the Mount, we discovered the 'Giant's Well', where Kerry captivated the children's imaginations with the legend of Cormoran the Giant. We learned about the story of a tyrannical giant who once lived on the mount and how he was defeated by a local boy called Jack.
Further up the Pilgrim's Steps, children discovered the Giant's Heart within the cobbled path. Legend has it that if you place your toe on this magical stone, then you can feel Cormoran's heart beat in your own chest!
"I can feel it! It's got a different rhythm to my heart beat!" one pupil remarked.
Finally, we reached the castle at the top of the mount, where the stone fortifications, battlements and canons immediately brought this period of medieval history to life. Kerry taught us the chronology of the mount's use through time, going back over 3000 years from early Bronze Age artefacts, to its use as a monastery, to the castle's construction following the Norman Conquest of Britain.
As we explored the inside of the castle, children discovered an abundance of fascinating artefacts scattered throughout the castle's intricate maze of rooms and buildings, including a mysteriously large leather jug and the entrance to a hidden chamber, where a 7-foot skeleton was once discovered!
After descending the steep and uneven path back down the mount, we had certainly earned a good lunch… followed by delicious ice creams! One final treat was in store, as Kerry treated led a wonderful drama activity in which they acted out the story of Cormoran the Giant – complete with an authentic blast of a horn from Kerry!
By the afternoon, the tide has dropped out, revealing the beautiful cobblestone causeway that connects the island to the mainland. We walked back along the beach and enjoyed the minibus journey back to school, minds full of the history and magic of St Michael's Mount.